Hot News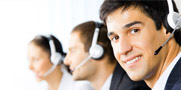 Hotline:
86-571-63748831
Email: info@camp-shinning.com
Fax:86-571-63711398
Address: No.401 Building Boutique, No.1 Jingzhou Road, Hangzhou 310013, China
Water-based bentonite clay CP-EW
Introduction:

Application: Industrial water reducible paint Toothpaste and tooth polish Cream and Lotions Emulsion paint Pigment Water-borne sealant, adhesive
CP-EW is mainly used in water-borne system.
Typical properties
Composition Inorganic modified montmorillonite clay
Appearance Fine powder, white
Moisture(105 Degree,2hr) Max. 10%
Bulk density 0.65~0.68g/cm3
Viscosity, 3% in water, mPa.S Min. 1500
Fineness(<0.074um) Min. 98%
Application
Industrial water reducible paint
Toothpaste and tooth polish
Cream and Lotions
Emulsion paint
Pigment
Water-borne sealant, adhesive
Using
It can be added directly in powder, with its addition to be 0.2-0.3%.
*

Required
order:Water-based bentonite clay CP-EW