About Us
Hot News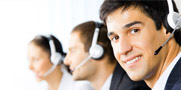 Hotline:
86-571-63748831
Email: info@camp-shinning.com
Fax:86-571-63711398
Address: No.401 Building Boutique, No.1 Jingzhou Road, Hangzhou 310013, China
Focus on this industry for many years, has a wealth of experience and strength, our choice is to cho...
Screening and testing raw material for more than 10 processes, make sure it safe and eco-friendly. W...
The progress of orders will be sent to you by photos at any time. You will know the production of or...