Hot News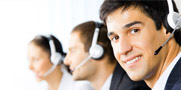 Hotline:
86-571-63748831
Email: info@camp-shinning.com
Fax:86-571-63711398
Address: No.401 Building Boutique, No.1 Jingzhou Road, Hangzhou 310013, China
Water-retentive and Thickening Admixture THICKENT Y5,Y7
Introduction:

THICKENT Y5 can replace HPMC with viscosity range 50000-70000mPa.S at same dosage in mortar. THICKENT Y7 can replace HPMC with viscosity range 70000-100000mPa.S at same dosage in mortar.
Product introduction:
THICKENT is made from Natural Refining Cotton, Cellulose and Bentonite. It is a nonionic product of colorless, smelless and tasteless white powder, and can be dissolved in cool or hot water, the solution is milky white and transparent. THICKENT has performance of suspension, thickening, adhesion, dispersive, emulsification, film forming, water-holding, protective colloid, salt tolerance and thixotropy. With its high thixotropic, high homogeneity and high mildew proof, It is widely used to replace HPMC in water-born coating, construction mortar, oil drilling mud , detergents and cosmetics etc..
Specification:
Item

Index

Type

Content ration (%)

Viscosity(mPa.s25℃),RV7-60r/min

Appearance

White powder

THICKENT H

THICKENT Y7

THICKENT Y5

THICKENT Y

1%

5000~6400

Particle size, 200mesh

≥90%

4500~6500

Moisture content

≤8%

2600~4000

Bulk density,kg/m3

580

1500~2500

PH(solution)

7.0~10.5
Note: Viscosity testing condition: water solution at 25℃, tested by Brookfield DV-Ⅱ VISCOMETER, Rotor Rotate speed RV7
Typical Application:
1. Cement-based mortar
2. Putty
3. Thermal insulation mortar (mainly for Bonding mortar and overlay mortar)
4. Interface treatment binder
5. Extrusion molding concrete panel
Package and Storage:
◆ Package: Craft paper bag with PE liner. The weight of each package is 25±0.25kg or customized.
◆ Store condition: Keep it in Dry places at the TEMP. of 0℃-30℃.
◆ Validity: 12months from the date of manufacturing.
*

Required
order:Water-retentive and Thickening Admixture THICKENT Y5,Y7