Hot News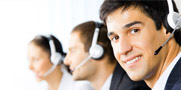 Hotline:
86-571-63748831
Email: info@camp-shinning.com
Fax:86-571-63711398
Address: No.401 Building Boutique, No.1 Jingzhou Road, Hangzhou 310013, China
Organoclay Rheological Additive CP-GL
Introduction:

CP-GL can be used in Desiel as base oil solvent.
CP-GL is organic modified bentonite clay. It is used in solvent based system from non-polarity to medium polarity range organic liquid.
Typical properties
Composition Organic derivative of a montmorillonite clay
Appearance Fine white powder
Moisture content(105 Degree,2hr) Max.3.5%
Viscosity, mPa.s 3500-5500
Loss on ignition, %(1000 Degree) 28-31
Bulk density 0.46-0.48 g/cm3
Fineness (200 mesh) Min. 98%
Application:
Transparent coating, alkyd paint, polyester paint
Cosmetic
Ink
Oil-drilling mud
Using:
It disperses under high shear and requires a polar activator for best efficiency.
Heat is not required to obtain good dispersion.
It's addition level is typically 30-50% less than Fumed Silica use levels.
Adding level is commonly 0.2%~2.0%.
http://www.modifiedbentonite.com mailto:info@camp-shinning.com
*

Required
order:Organoclay Rheological Additive CP-GL