Hot News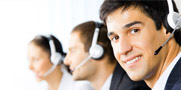 Hotline:
86-571-63748831
Email: info@camp-shinning.com
Fax:86-571-63711398
Address: No.401 Building Boutique, No.1 Jingzhou Road, Hangzhou 310013, China
Organoclay Rheological Additive CP-250
Introduction:

CP-250 suitable for low, medium polarity formulations of inks.
CP-250 is a kind of purified and modified organoclay rheological additive, designed especially for using in low to middle solvent system ink, such as planographic printing ink, New ink, gravure printing ink etc.. It has high gelling efficiency, fine thixotropy and perfect anti-settling.
Typical properties
Composition Organic derivative of a montmorillonite clay
Appearance Fine powder, light yellow
Moisture content (105℃,2hr) ≤3.5%
Viscosity, mPa.s
Loss on ignition max,%(1000℃) 35-38%
Bulk density 0.42g/cm3 0.42-0.45
Fineness (200 mesh) ≥98%
Application
Inks
Wood coating
Using
When it is used in ink, no need of polar solvent, heating. It is also added while stirring. The common addition level is 0.2%-2.0% of the total formulation. It depends on the actual test of customers.
http://www.modifiedbentonite.com mailto:info@camp-shinning.com
*

Required
order:Organoclay Rheological Additive CP-250