Hot News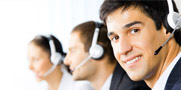 Hotline:
86-571-63748831
Email: info@camp-shinning.com
Fax:86-571-63711398
Address: No.401 Building Boutique, No.1 Jingzhou Road, Hangzhou 310013, China
Organoclay Rheological Additive CP-992
CP-992 Organophilic Clay is a wet process improved viscosifier and gelling agent. It is an easy dispersing, rapid yielding organoclay that exhibits high performance efficiency in diesel oil, crude oil, Low BTEX base oil, mineral oil and synthetic containing base fluid formulation. It is stable and has good suspension and thixotropic features.
Properties
Composition Organically modified bentonite clay
Appearance Off white to tan finely divided powder,
Moisture content (105℃,2hr) ≤3.5%
Particle size (<76μm or 200mesh) ≥98%
Specific Gravity 1.7
Advantages
1. Disperses easily in less time with less shear
2. High performance viscosifier for low aromatic, all mineral oil and synthetic base fluids
3. Cost- effectively builds viscosity and yield point
4. Aids control of fluid loss to the formation
5. Increases emulsion stability
6. Suspends weighting materials and other solids
7. Confers stability at the pressure and temperature 108Pa and 230℃
Application
Base oil:
1. Diesel Oils
2. Crude Oils
3. Mineral Oils
4. Synthetic Oil
5. Alpha Olefins
6. Low BTEX base oil
Viscosifying drilling Fluids:
1. Oil based drilling fluids
2. Invert emulsion fluids
3. Workover fluidsl
4. Completion fluids
5. Casing packs
6. Packer fluids
7. Spotting fluids
Safety
All safety information is provided in the Material Safety Data Sheets for Zhejiang Camp-Shinning New Material Co., Ltd.
Package
Kraft paper bag with PE liner or multi-wall paper sacks or customized. 25kg/bag or 22.68kg/bag or customized
Storage
CP-992 Store in a dry, well-ventilated area with temperature of 0℃-30℃. Keep container closed. The quality guarantee period is 24 months.
http://www.modifiedbentonite.com mailto:info@camp-shinning.com

*

Required
order:Organoclay Rheological Additive CP-992